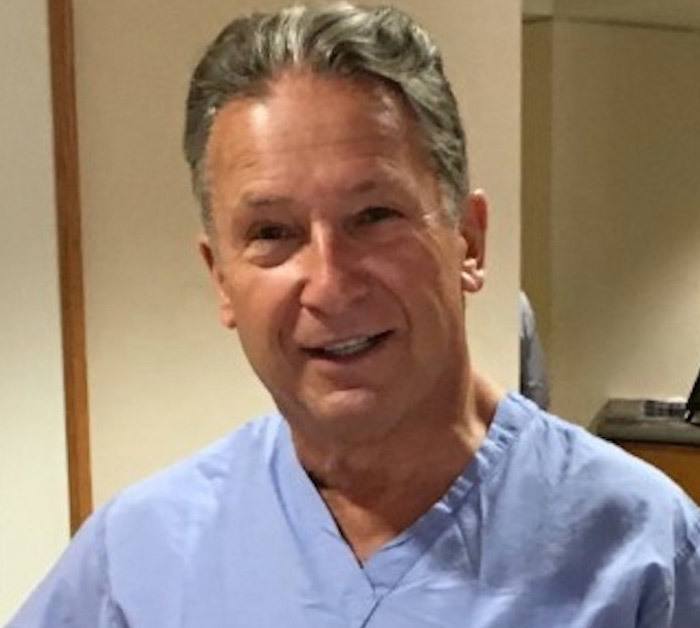 Leon Goldstein, MD
Dr. Leon Goldstein received his college degree from Yale University and his MD degree from Albany Medical College of Union University in 1978. The necessary seven years' training led to proficiency in plastic and reconstructive surgery.
Dr. Goldstein has been certified by the American Board of Plastic Surgery since 1987. He is a member of the American Society of Plastic Surgery which is the premier and only nationally recognized board for cosmetic surgery by the Board of Medical Specialties.
Dr. Goldstein is also a member of the Northeastern Society of Plastic Surgery and International College of Surgeons. He also participated in the American Academy of Cosmetic Surgery, the American Society of Hair Restoration, and the International Society of Hair Restoration Surgery.
Over the past decade, Dr. Goldstein has been named several times and as recently as 2017 as one of America's Top Plastic Surgeons by the Consumers' Research Council of America , has been recognized by the Stanford Who's Who, and has been awarded the Talk of the Town Customer Satisfaction Award, to name a few.  Dr. Goldstein has been selected as an honored member of Trademark Who's Who Top Doctors Honors Edition, 2014.  More recently, Dr. Goldstein has been selected as a Top Plastic Surgeon by the International Association of HealthCare Professionals.  The IAHCP highlights and profiles the world's Top Plastic Surgeons.  Dr. Goldstein has been awarded Best in Medicine by the American Health Council and is listed as America's Best Physicians 2017 at Today's Best Physicians.  Earning the distinction of "Top Plastic Surgeon" in Rhode Island in 2018, Dr. Goldstein is ranked among the highest by ratings and reviews from his patients.  Most recently, recognizing excellence, the American Institute of Plastic Surgeons has selected Dr. Goldstein for membership as one of the "10 Best Plastic Surgeons" in Rhode Island.  He also is included in the influential few to be featured as a Top Plastic Surgeon 2020 representing Madison, Connecticut.
Dr. Goldstein has his own in-office private suite with its own dedicated staff for the express purpose of providing a private, intimate, and safe setting for cosmetic treatments. Dr. Goldstein has admitting privileges at Yale-New Haven Hospital and Middlesex Hospital in Connecticut, and Westerly Hospital, Newport Hospital, and South County Hospital in Rhode Island. Dr. Goldstein works along side physicians and colleages at Rhode Island Dermatology to offer plastic surgery expertise at their facility. He has received the Yale Plastic Surgery award for instructing doctors in plastic surgery.
Dr. Goldstein's practice is dedicated to cosmetic surgery with major contribution and emphasis on all aspects of minimally invasive as well as advanced techniques in facial, eye, and breast surgery. New procedures have been employed in body contouring including tummy tucks, thigh and arm lifts, trunk reduction, and liposuction. Laser treatment of the aging skin is also an important facet of the care available.
Dr. Goldstein's mission is to provide the best possible cosmetic results under the safest possible conditions. This requires working in nationally recognized hospitals as well as his private facility. He feels that safety is of the utmost importance and that appropriate training and certification in this field of expertise is essential.
Many other different specialties are also performing cosmetic surgery (plastic surgery) whose training is not to the same degree and experience. "Plastic surgery" and "cosmetic surgery" should signify the same level of excellence that is provided only by a board-certified plastic surgeon who embodies the skill of not only the cosmetic but also the reconstructive surgeon. This type of training provides and promotes quality and expert service no matter what challenges may arise.
Consultations are free and performed by the doctor himself. Financing is available.
The 5 Best Reasons to Choose Dr. Goldstein:
Board certified by the American Board of Plastic Surgeons
State of the art proven surgical techniques
Over 28 years of experience
Compassionate and personal service
True testimonials of patients' satisfaction
Dr. Goldstein is a contributor on RealSelf.
In recognition of his high patient ratings and favorable feedback, the RealSelf Top Doctor badge has been awarded to Dr. Goldstein.  Less than 10% of the RealSelf doctor community receive this honor.  Dr. Goldstein has also been recognized as a RealSelf Top Contributor, always striving his very best to educate patients.
Schedule your confidential consultation with Dr. Leon Goldstein in the Providence, Rhode Island or New Haven, Connecticut areas.
Meet Our Team
Our highly-skilled team at The Office of Dr. Leon Goldstein work hard to provide you with personalized care in an intimate, one-on-one setting in which you can feel at ease. We take your goals seriously, and we work closely with you to ensure that you receive the treatments that meet your needs and achieve the results you desire. Give us a call at 203-245-0350 to make your appointment with our plastic surgeon and learn more about cosmetic surgery in Madison, Connecticut and Providence Rhode Island.
Check back soon to meet our amazing team!